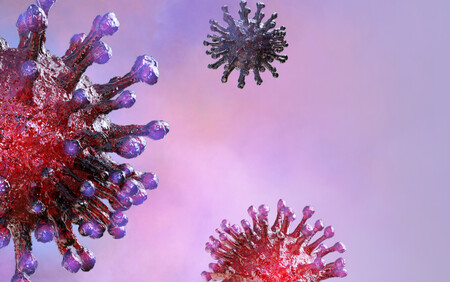 Covid-19 and fertility treatments
National Communication Partnership travel guides in connection with. COVID-19 (foreign patients)
If you are a Danish citizen living abroad, you can see the authorities' rules for entry to Denmark here.
If you are a foreign citizen residing abroad, you can see the authorities' rules for entry to Denmark here.
National Communication Partnership is the Danish authorities' joint information effort under COVID-19.
The partnership consists of: the Ministry of Health, the National Board of Health, the Danish Agency for Patient Safety, the Statens Serum Institut, the Danish Medicines Agency, the Ministry of Justice, the National Police, the Danish Agency for Security of Supply, the Ministry of Trade and Industry, the Ministry of Culture and the Ministry of Foreign Affairs. Other ministries and authorities participate in the partnership as needed, just as the partnership collaborates with other public actors such as municipalities and regions and others.
Covid vaccination and fertility treatment
We refer to the Danish Health Authority recommendations regarding pregnancy and vaccination.
Couples planning pregnancy or fertility treatment are advised to accept vaccination offers regardless of planned pregnancy or started fertility treatment. This applies to both the person who wants pregnancy and the partner.
We follow the Danish Health and Medicines Authority's recommendations.
How we take care of each other:
Please enter the clinic on time, and not before. In this way, we reduce the number of people at the reception.
We have set up hand alcohol at the clinic and we ask you to spray your hands on arrival
The staff does not shake hands
Keep your distance in the waiting room and position yourself as far away as possible from the other people present
We encourage you to come to your appointments alone, and let any partner wait outside the clinic - except if you are going for egg retrieval, egg laying and pregnancy scan.
We encourage your lovely children not to come to the clinic
FAQ Covid-19 and fertility treatment:
Q:
If you become pregnant with iui and you experience symptoms of Corona soon after, should you be worried about losing the fetus? And what extra precautions should you take?
Answer: At present, most experts believe that a corona virus infection in pregnant women probably does not pose a risk of birth defects. You cannot be entirely sure until you can later see how it actually relates to children born by women who have been infected with coronavirus during pregnancy. If signs of corona virus infection occur during pregnancy, you should talk to your GP or birth center about whether there are any special examinations or other things that the health authorities recommend. If you get high fever while pregnant (over 39ºC) due to an infection, there may be an increased risk of miscarriage.
You can also get your question answered by our Specialist consultant, Dr. Kåre Rygaard.
Send your question in a private message to us: trianglen@trianglen.dk.
NB. No personal response will be answered. There we ask you to contact us on our secure mail server.
Last updated 28th January 2022.