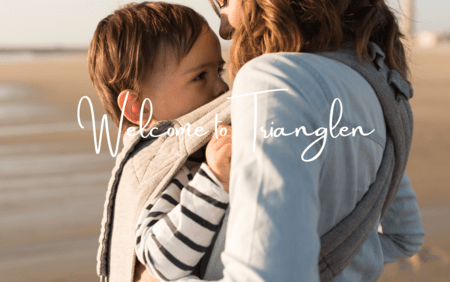 USA
Welcome to Trianglen
Trianglen Fertility Clinic - a leading fertility clinic in Scandinavia since 1993 - an exceptional clinic for those seeking fertility treatment outside USA.
Trianglen Fertility Clinic – one of the biggest fertility clinics in Scandinavia.
Trianglen Fertility Clinic is highly experienced within fertility treatment. The clinic has existed since 1993 and is located in bright and modern surroundings in Hellerup, close to Copenhagen. A calming ambience at the clinic will make sure, that you feel at ease during your fertility treatment with us. You can reach us by direct flight from New York in about 8 hours.
About us
We have a highly experienced team and we are experts in our field and has existed since 1993. Trianglen Fertility Clinic became a part of Virtus Health in 2018, who is one of the world's leading fertility groups.
Fertility treatment can be costly, but in Denmark at Trianglen Fertility Clinic, we can offer fertility treatments at affordable costs compared to the UK. Affordable costs but still the same high expertise.
Safe, seen and well-informed
At Trianglen we know that starting fertility treatment is a big step, whether you're in a couple or preparing for solo parenthood. And naturally, almost everyone is nervous before their first appointment with a fertility doctor. Our team will make sure to help you feel safe, seen and well-informed.
Our results
Alongside Trianglen's high success rate we know that it's that all-important instinctive connection with us, which makes your journey. That it feels right, that you feel safe, seen and treated with excellent standards. It is our goal to make you feel safe and seen.
Tests and ultrasound scans
Necessary tests and ultrasound scans ahead of insemination, embryo retrieval or embryo transfer can be done in USA. Then you only need to come to Denmark for the embryo retrieval, embryo transfer or insemination.
How do I get to Trianglen?
Trianglen is less than an hour's drive from the nearest airport (Kastrup). We are eady to assist with hotel discounts and recommendations and the clinic is located 20 minutes from Copenhagen's city centre.
In safe hands
You are in safe hands with us at Trianglen. We have a dedicated English-speaking team that will guide you every step of the way through your treatment.
Connect with Trianglen
Ready to get started? Connect with Trianglen's International patient coordinator, Lene, by email: hello@trianglen.dk to book an appointment or call Lene directly on +45 5060 3444.
Trianglen - We are here for you!