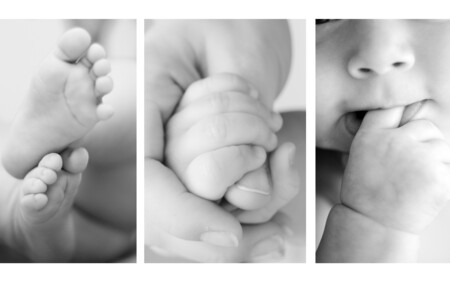 Five Reasons To Choose Trianglen Fertility Clinic
Fertility treatment abroad
Choosing the right fertility clinic can be a difficult process. Approximately 11-14,000 UK patients seeking fertility treatment travel to clinics abroad. Here at Trianglen, we have helped thousands of patients complete their dream of having a family. We are highly experienced in treating patients from abroad and you can reach us by flight from the UK in only 2 hours.
5 reasons international patients choose us:
1. We all speak English
We are proud to say that all of our staff are fluent in English so there is no need to worry about language barriers or not understanding treatment protocols. All of your appointments and instructions will be in English.
2. Advanced fertility treatment at exceptional value for money
Fertility treatment can be costly. In the UK you can spend an average of £5000 on an IVF cycle. In comparison, you will pay an average of £3.300 per IVF-treatment in Denmark (please note: price is without medicine and donor sperm, if needed). . We also offer treatment packages.
Thank you very much for your professional help and for creating a soothing and professional environment. It is such a sensitive topic and we felt like we were in such caring hands
3. Highly experienced team
At Trianglen we are experts in our field and has existed since 1993. Trianglen Fertility Clinic became a part of Virtus Health in 2018, who is one of the world's leading fertility groups. As part of Virtus Health we share experience and knowledge from around the world, ensuring you get access to the very best reproductive medical care. You are in safe hands with us at Trianglen. We have a dedicated team that will guide you every step of the way through your treatment.
Since we started at Trianglen Fertility Clinic in 2017 we have been blessed with 2 beautiful daughters
4. Short trip away
Copenhagen is under two hours away. Our clinic is located in the center and is very easy to find. We have discounts with local hotels too so you can have an affordable and comfortable stay with us. We have also partnered with satellite clinics in the UK that can provide you with bloods and scans throughout your cycle to save you on multiple trips to Copenhagen.
We are more than grateful that you/we succeeded in creating our family of four
5. State-of-the-art facility
We have recently moved to a brand new clinic. It has the latest technology and plenty of beautiful space for you to relax on your journey with us. We pride ourselves of providing the best possible service to our patients. Take the tour of the clinic here.