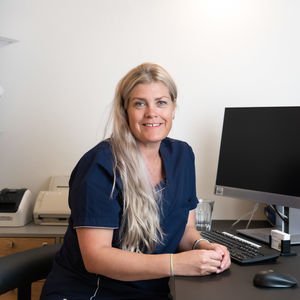 Sara Grünfeld
Anaesthetist nurse
Sara Grünfeld is a nurse at Trianglen Fertility Clinic
I have been employed in the clinic since 2015 as an anesthesia nurse, and come from almost 20 years in the hospital system.
You can meet me in many different functions, including receiving patients for the egg removals, where I make sure to keep the patient covered in pain during the procedure.
Like the other nurses in the house, I have patients daily for consultation in our scanning room, where I inseminate and scan. I am also a graduate acupuncturist.
I have previously lived in Germany and therefore speak German.