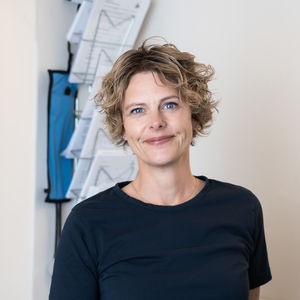 Kamilla Fischer Koue
ESHRE* certified embryologist
Kamilla Fischer Koue is an Embryologist at Trianglen Fertility Clinic.
I have been employed in the laboratory at Trianglen since 2003. Actually it should have only been for a year when I was employed in a maternity ward, but I was lucky and was allowed to stay 😊
In 2010, I became an ESHRE certified embryologist.
Since 2007, I have worked as Trianglen's quality manager alongside my work in the laboratory. From September 2021, however, the distribution of my work tasks has changed, so that I am now only one day a week in the laboratory, while I spend the rest of the time on my new function as the clinic's "Quality manager". However, you will still meet me in the laboratory on the weekends, as I continue to have weekend shifts 😊