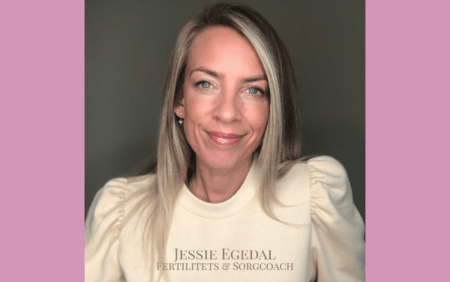 Fertility Coach
Fertility Coach
Jessie Egedal
Do you find that fertility treatment triggers new thoughts and emotional changes that are difficult to deal with?
Fertility treatment can affect several areas of your life. Therefore, all patients at Trianglen Fertility Clinic are offered a 1-hour consultation with Fertility Coach Jessie Egedal.
You are free to choose when you want to use the consultation, whether you have just started or have been in treatment for a while.
In addition, Trianglen's patients get a 25% discount on the signature course, "Emotional Freedom Fertility" course, with Jessie Egedal, until 31st of December 2022. A course that enables you to handle the journey in fertility treatment as well as all the changes you may experience during the treatment.
"Through 6 years in fertility treatment, I experienced how difficult it was to maintain a daily life that continued forward, regardless of the psychological impact and wear and tear I felt every time I started a new treatment. Over the years, isolation and loneliness filled more and more, because no one understood the journey we had ended up on.
My experience combined with my education means that in the sessions, there is a great focus on strategies and tools that can help you achieve calm, emotional understanding and control - so that there can again be a surplus to create a daily life where life can be lived and loss of control and powerlessness minimized ".
With Fertility Coach Jessie Egedal you can talk about all the things that are often difficult to share with others. It will also be possible to ask questions and talk about past losses that can fill up when you are faced with a positive pregnancy test again.
For the past 11 years, Jessie has worked as a coach and further educated in fertility and loss, so that you as a patient get the best support to handle the mental and emotional journey towards a pregnancy.
You can read more about Jessie on her website.
You can read recommendations from others in fertility treatment here .
You book your appointment on Jessie's website in the booking menu- here you select "Conversation for Triangle's Patients". The call will take place virtually via Zoom.
Book the signature course "Emotional Freedom Fertility" with a 25% discount here. The course consists of 8 sessions of 70 minutes duration.